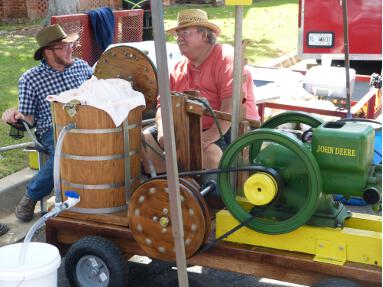 All vender application fees are non-refundable after 04/29/16.
Amy Howard - 2016 Buzzard Blast Co-Chair
Jessica Guy - 2016 Buzzard Blast Co-Chair
Welcome to the 10th Annual Buzzard Blast in beautiful Louisville, GA. This year's event will again be held in Helen Clark Memorial Park.
Saturday May 7, 2016,- 9 AM - 4 PM - Free Admission!



To become a fan of the Buzzard Blast on Facebook click here.
We will kick off this year's festival with a 5k race and a fun run. During the festival, there will be many vendors, family friendly events, entertainment on our stage, and a children's play area. Please come out to support our beautiful town! We can't wait to see you at the Buzzard Blast!!
Download A Vendor Application Today!
For a vendor application click here.
(May 1st Application Deadline at noon)

For a race application click here.