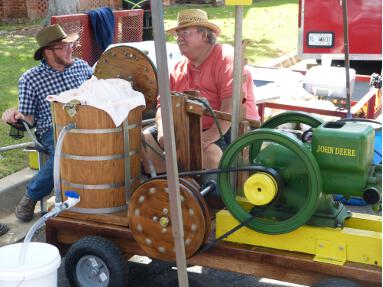 All vender application fees are non-refundable after 04/14/17.
Jenna Watkins - 2016 Buzzard Blast Co-Chair
Lauren Stewart - 2016 Buzzard Blast Co-Chair
Welcome to the 11th Annual Buzzard Blast in beautiful Louisville, GA. This year's event will again be held in Helen Clark Memorial Park.
Saturday April 29, 2017 - 9 AM - 4 PM - Free Admission!



To become a fan of the Buzzard Blast on Facebook click here.
We will kick off this year's festival with a 5k race and a fun run. During the festival, there will be many vendors, family friendly events, entertainment on our stage, and a children's play area. Please come out to support our beautiful town! We can't wait to see you at the Buzzard Blast!!
Strawberry Dish Contest Application!
To download the application please click here.
Download A Vendor Application Today!
For a vendor application click here.
(April 14 Application Deadline at noon)

For a race application click here.